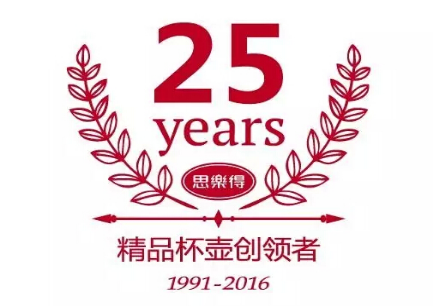 Shanghai SOLIDWARE celebrated his 25 years' anniversary on the 4th Aug, 2016 at the factory
Square with all the staffs. Shanghai Solid Stainless Steel Products Co., Ltd., one of the earliest producer of making vacuum coffee pots and flasks, has been specializing in the production of stainless steel insulation products for 25 years. It is an integrated enterprise with research and development, production, and brand terminal services. It determined to become an "international boutique cup and pot manufacturer" since its inception in 1991. SOLIDWARE is always committed to our promises. For 25 years, our products are exported to more than 50 countries and regions, the domestic market expands to 50 directly managed stores, distribution channels spread all over many cities in China.
For 25 years, SOLIDWARE has several insistence: insist on using food-grade SUS304 steel for products both inside and outside ,to ensure that consumers can drink healthy water , to do business with conscience; adhere to not manufacture products with even tiny defective, Solidware only have "qualified products"; Innovation, every employee in each department promote an innovative suggestion each month, abundant award will be given if the suggestion be adopted; Social responsibility, mainly focusing on the health of elder people and the growth of young people.
Early in the 2010 Shanghai World Expo, as one of the hosts, SOLIDWARE had been awarded Expo household metal products and plastic products franchise manufacturer, Solid's fine bottles, cups, pots, pans and household plastic utensils become Shanghai local brands proud. Five years later, SOLIDWARE ablaze appeared on Milan Expo again, its kitchen utensils and cups/pots showed on Milan Expo in China Pavilion. On November 19, 2015, in the ceremony of the "China Red Star Design Award" (which enjoy "Oscar" in Chinese industrial design) , SOLIDWARE's "one-handed straight drink sports bottles" come to the fore in 6025 products from 18 countries, 1566 companies, won the "China Red star design Award"; 2016 stainless steel insulation industry re-transmitted good news: SOLIDWARE's aable-to-guide camping kettle is authorized international design awards –iF design Award. While all this is only the master work of solid people of 25 years' accumulation outcome, at the same time, it also sounded the horn of SOLIDWARE promoting the "Chinese wisdom made".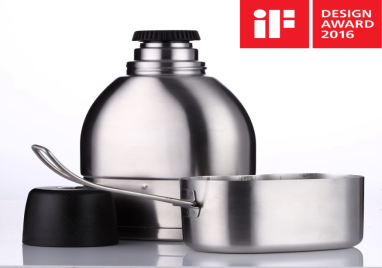 The 25 years industry development of SOLIDWARE is also a epitome of China's 25 years manufacturing industry transformation and upgrading. SOLIDWARE believes that "focus, the road to success is not crowded".